Office
320 Gold Avenue SW Suite 1127
Albuquerque, New Mexico 87102
Get In touCh
Schedule an Appointment
Are you in need of legal advice or representation?  We are here to defend you!
CONTACT US TODAY
Leading Firm
We aggressively fight for our clients rights. If you have a civil or criminal issue and need a strong, experienced and dedicated attorney, contact us today. 
No matter how complicated the legal process may seem, our firm has professionals that can help because they are skilled in working with many different kinds of cases.
Criminal LAW
Criminal law is the body of laws that are enforced through criminal courts. These laws distinguish between what is legal and illegal.
There are many ways to defend yourself if you're accused of a criminal offense. Call us today to discuss your rights and options. 
CivIL rights
Civil law is a type of law that deals with non-criminal disputes between people or organizations. If you're in a dispute or believe you have been wronged, you might want to talk to an attorney about your situation since civil laws apply to both businesses and individuals.
Medical Malpractice
At our law firm, we can handle medical malpractice cases. We know what it takes to win your case and protect you from liability for alleged errors or injuries.
PERSonal Injury
Our law firm is here for all your legal needs related to personal injury cases.  We will help guide yourself and others who have been harmed, and provide compensation quickly so you can begin the healing process.
Working For You
If you're in need of a lawyer to defend your rights and freedoms, you can trust our firm. We will fight for your rights until justice is served.
About Jay K. Nair, Attorney at Law
Jay K. Nair, Esq. has a record that speaks for itself. When you need experienced legal advice, call our office to meet with Jay and discuss your options.
Serving New Mexico and Beyond
Our firm practices law in Albuquerque. We cover state and federal criminal cases in New Mexico and the civil needs of all our clients nationwide.
Trust In Us
We take every case seriously. We are committed to providing our clients with the highest level of legal service possible.
Professionalism
Integrity
At our law office, we strive to provide the best legal services with integrity and professionalism. We're committed to providing our clients with superior service, and we work closely with them to achieve their goals.
Dismissed or not guilty cases
here to defend
What We Do for You
Our law firm is committed to providing the best legal representation available. This means that we work hard on every case and do our best to represent clients in a way that's dedicated and will help them succeed.
Subpoenas and Legal Documents
It's important to have the right representation when you're being subpoenaed or sending out a demand letter.
Personalized Plans for Every Valued Client
We'll handle your case like it's our own. Every person has different needs and it's our job to find the solutions they need.
Expertise From a Leading Attorney
Jay K. Nair is an expert in many areas of law, including family, criminal, and civil law. Allow him to provide you with the best legal council.
Quick and Painless
How It Works
Get your questions answered!
Jay Nair will take the time needed to make sure that you are well taken care of. He and his staff does this by making it a point to be as transparent and helpful as they can with all your legal needs.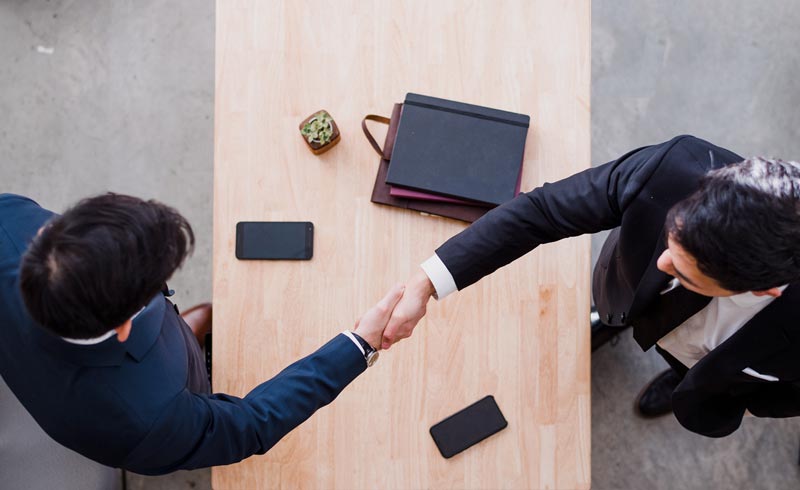 TRUST And professionalism
You're in Good Hands
Qualified and experienced
Ready to aggressively defend
Customized plans for every client
Honest and communicative
CALL TO DISCUSS YOUR CASE
Contact our law firm and if you choose to work with us, we will do everything in our power to help you achieve the best possible outcome.
"A successful man is one who can lay a firm foundation with the bricks others have thrown at him."
Convenient
Located Centrally
Our law firm is located centrally in Albuquerque, New Mexico, near downtown.
Official
Licensed & Insured
If you're looking for a law firm to help with anything, don't hesitate to contact us. Experienced and licensed, Jay Nair can represent anyone in the state of New Mexico. 
Trusted
Dedicated to Your Case
At Nair Law, we do our best to ensure success for you. We are knowledgeable and reliable, so we will help you make informed decisions through the legal process. Feel free to contact us if you need advice or information about your legal issue.
Get In touCh
Schedule an Appointment
Are you in need of legal advice or representation? We are here to defend you!
No matter what your legal issue, we can help you. Experience matters.  800 PLUS CASES AND COUNTING.
Or call us at 1-844-NAIRLAW.