trust and professionalism
About Nair Law
CRIMINAL     CIVIL RIGHTS    MEDICAL MALPRACTICE    PERSONAL INJURY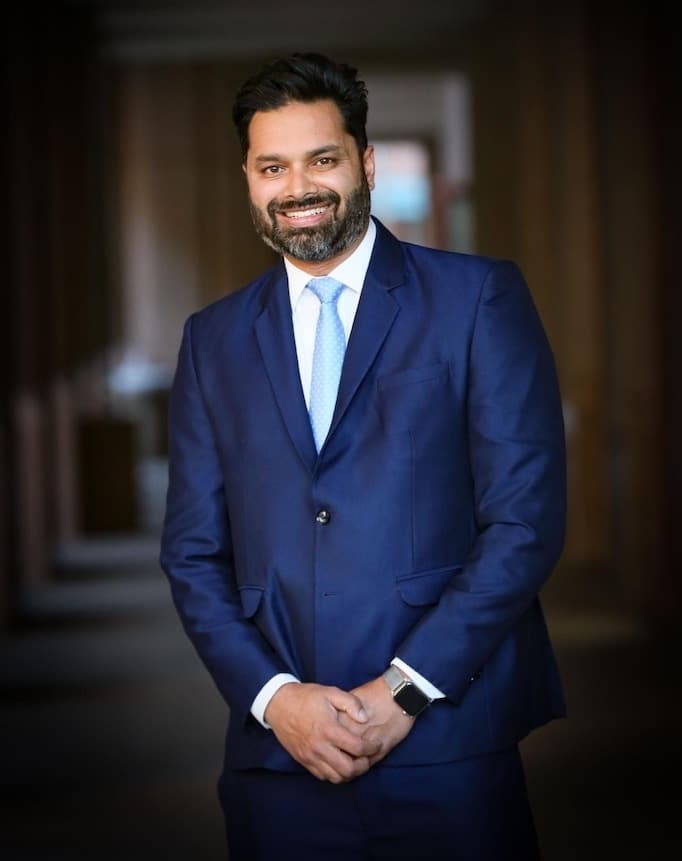 Jay K. Nair, Esq., Managing Attorney
Attorney Jay K. Nair is a no-nonsense defense attorney with an aggressive yet compassionate approach to practicing law.  Born and raised in the suburbs of Chicago to parents from Southern India, Nair has had a keen interest in the law starting from a young age. Nair participated in mock trial and government competitions in different capacities while in high school.  Nair and his partner participated in the Illinois State Youth and Government Championships in Springfield and finished in first place.
After graduating high school, Nair attended the University of Southern California in Downtown Los Angeles.  Once on the USC campus, Nair continued his passion in the law.  He became a member of the Phi Alpha Delta Law Fraternity and was appointed the position of professional development chair as a freshman. In his capacity as professional development chair, Nair invited and rubbed shoulders with many high-profile members of the legal world at that time. Nair graduated from the University of Southern California with a Bachelor of Science in Business Administration and a Bachelor of Arts in International Economics.
Nair had a few twists and turns before starting law school, including the pursuit of his childhood dream of being a TV newsman. Nair interned at various local Los Angeles tv stations as well as Cable News Network CNN.  At CNN, Nair worked in the entertainment division of CNN en Español where he sat in and transcribed interviews with many high-profile members of the entertainment world. While at CNN, Nair would frequent the Larry King Live set a floor below him and met various entertainment and political legends of the day.  An occasional bathroom break or running of scripts could at the time result in Nair bumping into Academy Award winning actor Sir Ben Kingsley, General Pervez Musharraf,  Donald Trump, or actress Nichole Kidman.  Despite realizing that the road to being a TV newsman at 8-bucks an hour in Los Angeles would not be what it seemed like when he played Peter Jennings as a kid in front of his parents' kitchen-oven reflection, Nair will admit that his time working in the news taught him a lot about the overlap between entertainment and pushing forward substantive agenda.  
When all was said and done, Nair once again realized that law is his ultimate passion as he had set out to pursue many years ago.  He made his journey back to the Midwest and attended the Thomas M. Cooley Law School in Lansing, Michigan. Upon graduating from Cooley, Nair went back to Southern California and clerked at the Los Angeles County Public Defender's office.  He worked in the homicide division of the Public Defender's office in the Downtown LA Criminal Justice Center Courthouse and then worked on modifying and overturning sentences that were imposed as a result of California's notorious three-strikes law.
Above and beyond any of the above-mentioned experience, certificates, or accolades, Nair believes the core foundation of his practice originated from his work as a salesman in boiler room operations around Chicago and Southern California while in school, in between, and beyond.  Nair comes from an era when one fielded hundreds of calls that were fed to them daily on an automatic dialer, with no internet on an archaic operating system.  This hustle in its purist form is a skill Nair believes helped him immensely, more so than many other things he learned or earned in life and is the foundation of how he runs his practice today.
In his free time, Nair enjoys hiking, tennis, travelling the world, practicing yoga, going to the gym, and ethnic cuisines (especially Ethiopian food).  As of late he's been spending much of his free time watching Netflix as well. 

If you would like to hire Attorney Jay K. Nair, please call 844-NAIRLAW.
172